Responsible and ECO-friendly driving with electric vehicles – made for Geotab's telematics solution
Eco2move is the future of efficient economical driving using less energy from the batteries by adopting Eco-driving techniques that improve the driving range of electric vehicles. Eco2move provides an intelligent regulation of accelerator performance and an intelligent speed limiter, that prevents irresponsible driving.
Collisions and damages to the vehicles are often consequences of irresponsible driving resulting in unexpected and unwanted expenses. With the Eco2move the fleet managers are ensured better driving behavior as the Eco2move is preventing the drivers from accelerating fast, because of the intelligent regulation of the accelerator.
Besides the intelligent regulation of the accelerator, the Eco2move will also make it possible to set a top speed limiter on the vehicle, add intelligent speed control using the posted speed limit information collected by Geotab, and a reverse speed limiter to prevent excessive speeds. Further geofenced speed limits are available e.g., for school zones, etc.

No driver training needed
Within the MyGeotab Add-In, update the ECO-driving settings, create speed limit zones based on where your fleet travels, add maximum top speed limits, and use the posted road speed limits for selected vehicles or the entire fleet. All ECO-driving settings and speed limits are updated Over-the-Air (OTA) and are based on the real-time location of the vehicles.



Save up to 30% - 40% of the energy consumption on electric vehicles
Eco2move will improve the total economy of the fleet and ensure a longer driving range for electric vehicles. Changing the vehicle's top speed by 20 km/h can save up to 30% - 40% of the energy consumption, and ECO driving technology especially at the lower speeds will add positively to the driving range as well.



Contribution to the UN's climate goals

By adding the Eco2move to your fleet you can rest assure that you will contribute to the UN's climate goals from day one, combat climate changes and improve safety on the road.

Eco2move benefits for electric vehicles
Longer driving range
Improved total economy
Prevents irresponsible driving and excessive speed
Fewer accidents and greater safety for the driver
Intelligent Eco Driving technology
Top speed limiter and reverse speed limiter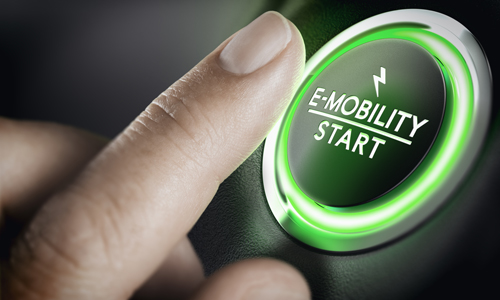 About Geotab
Geotab is advancing security, connecting commercial vehicles to the internet, and providing web-based analytics to help customers better manage their fleets. Processing billions of data points daily, Geotab helps businesses improve and optimize fleet productivity, enhance safety and achieve stronger compliance. To learn more, please visit
www.geotab.com
Wish to know more?
Please contact lp@lp.dk or your local Geotab representative for more information.