E-Cruise, Cruise Control and Speed Limiter
Safe and comfortable driving

In a motoring world filled with camera surveillance, tight speed limits and prominent police presence, you need the E-Cruise, the practical and convenient all-digital cruise control device that puts your mind at ease and lets you focus on more important things.

With a Top Speed Limiter installed, a limit can be put to the maximum speed of the delivery van.

Using a speed governor, fuel consumption can be cut back by up to 37%, depending on driving style and route (independent E-Cruise test conducted by Fleet Van Magazine, England).

For instance, reducing speed from 130 km/h down to 110 km/h yields fuel savings of approximately 20%.

E-Cruise helps you to stay on the right side of the law and dramatically cuts down your transportation costs.

In addition, E-Cruise meets EU standards for environmentally friendly use of fossil fuels and restriction of pollution from vehicles.

All this is achieved with no compromise in vehicle performance.

The E-Cruise is pre-programmed for each individual model as a Plug & Play solution with detailed model-specific installation guide.

E-Cruise can be installed without leaving a trace on the vehicle.

Simple, no-muss, no-fuss fitting ensures correct, fast installation.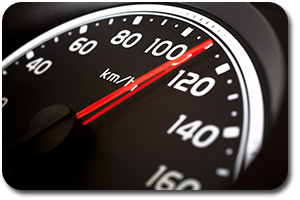 Applications List - Find your E-cruise